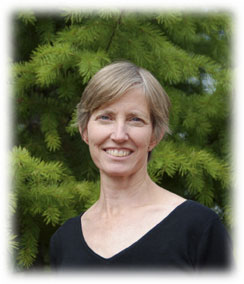 "I have been fortunate to spend much of my career and recreation time exploring nature. It is fascinating to examine all the details, above and below ground, up close and from a landscape perspective. Every square inch of our natural world contains something artistically beautiful and scientifically interesting. I like to pick out one aspect of the environment and hold it up for inspection, with all its imperfections and variation. By changing perspective, focus, season and habitat, I have an infinite palette, and an unlimited source of inspiration."
Paula R. Fong received her B.S. in Biology from Denison University and her M.S. in Forest Ecology from the College of Forestry, Oregon State University. Her twelve years as a soil scientist and ecologist with the Bureau of Land Management and U.S. Forest Service gives her a unique perspective of the art in nature.
Paula's primary medium is watercolor with pen and ink. She has illustrated numerous scientific publications, plant and wildlife posters, trail guides, and interpretative trail signs. She lives on a mountain top in rural Southern Oregon.
Paula was featured on Oregon Public Broadcasting's "Oregon Art Beat."
Slideshow: Paula Fong's Works of Nature, Oregon Public Broadcasting
Wildlife Artists Personalize the Intricate Details of Nature, Medford Mail Tribune, December 2007
Crater Creators, Medford Mail Tribune, March 2010